Abriso Jiffy COP – Oświadczenie o wewnętrznej polityce środowiskowej
Pracować razem, aby pracować w sposób zrównoważony
Wraz z ważnym COP26 w tym miesiącu, walka ze zmianami klimatycznymi nabrała jeszcze większego rozmachu. A w Abriso Jiffy już odgrywamy kluczową rolę w tej walce, dzięki naszemu wieloletniemu zaangażowaniu w zrównoważoną pracę, wpływanie na zmiany i ochronę naszej planety na przyszłość. Ale rola, którą odgrywamy, jest w ogromnym stopniu zależna od działań każdego z nas.
I właśnie dlatego, oprócz mianowania kierownika ds. BHP i ochrony środowiska, który bierze odpowiedzialność za nasz wpływ na środowisko w całej firmie, mamy krytyczną, ogólnofirmową politykę środowiskową. To znacznie więcej niż tylko polityka, to siła napędowa naszej działalności i klucz do osiągnięcia naszych celów.
Wszyscy jesteśmy tutaj, aby upewnić się, że:
Zarządzamy naszymi produktami tak, aby nie powodowały niedopuszczalnych szkód dla środowiska, gdy je produkujemy, przechowujemy, używamy lub usuwamy

Zminimalizujemy nasze odpady do najniższych możliwych poziomów

Koncentrujemy się na efektywności energetycznej pojazdów naszych partnerów transportowych oraz wpływie na środowisko metod i modeli dostaw

Minimalizujemy ilość odpadów do minimum. Podróżujemy do pracy przy użyciu najbardziej przyjaznych dla środowiska metod, w tym transportu publicznego, programów rowerowych do pracy i współużytkowania samochodów (na ile pozwala COVID) na możliwych poziomach
Poprawiamy naszą efektywność energetyczną we wszystkich naszych zakładach. W tym uwzględniamy efektywność kosztów budowy i eksploatacji dla wszelkich przyszłych zakupów lub dzierżawy.

Przestrzegamy polityki i ustawodawstwa w zakresie ochrony środowiska wszystkich poszczególnych krajów.
Jeśli wszyscy będziemy dążyć do osiągnięcia tych celów, nie tylko zapewnimy stabilność i zrównoważony rozwój naszej firmy, ale także przyczynimy się do zrównoważonego rozwoju i długowieczności naszej planety.
Aktualności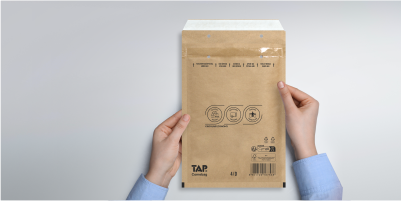 06/04/2023
Touch the ecology
Nowy papier 100% włókien z recyklingu, w tym 80% materiałów pokonsumenckich PCR dla świadomych ekologicznie klientów.
Czytaj więcej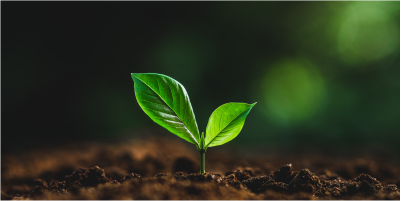 17/03/2023
Zwracamy naturze co do niej należy
We współpracy z Posadzimy.pl bierzemy udział w cyklicznych akcjach sadzenia drzew, które odbywają się dwa razy do roku w Polsce.
Czytaj więcej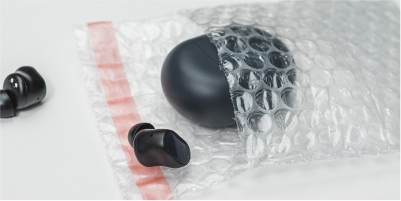 23/11/2022
Woreczki z folii bąbelkowej
Któż z nas nie dostał przesyłki owiniętej w kawałki tektury, folii stretch i kilometry taśmy klejącej.
Czytaj więcej